OneMobile
Integrated. Innovative. Solid Secure.
Mobile Wave Hitting. Time to Get Wet.
According to latest research more than 50 billion devices will have access to the web by 2020. The volume of digital information will have grown by a factor of 300 from 2005 to 2020. The IoT and BYOD trends are already changing the face of the everything that we do and work with. In an analysis of Forester became clear that 54% of all employers in North America and Europe work with three or more mobile devices.
The wave is hitting and we are ready to invite you on board of OneMobile. OneMobile is a cloud-based solution for Enterprise mobility management (ЕММ). It helps you manage and control all of your mobile devices, data and applications via a single point in the cloud.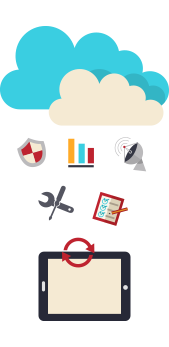 What if Your Mobile Data is Secure?
OneMobile aims to create a secure environment for a company to provide to its mobile employees. It focuses on tracking mobile devices, keeping them up to date, securing mobile applications and ensuring appropriate usage of sensitive corporate content. Integrate OneMobile solution into your own security policies to have a solid security platform. Use to avoid data loss, device tampering, risky apps, WI-Fi sniffing and Man-in-the-Middle attacks.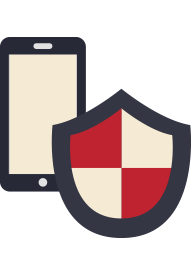 Technology Motivates
Forester Research says that employees who have access to 5 to 10 mobile apps are at least 20% more likely to feel that their companies are growing and support this process. OneMobile will help you develop your own applications or secure third-party applications that you would like to use. With your own app store and your own interfaces to securely access data, OneMobile can give you that edge you need.
Do not underestimate the power of technology.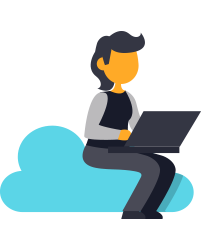 Let's Do It Together
We face a massive trend for employees to use their own devices at work. The Bring Your Own Device policy suggests a very delicate attitude towards division of personal and corporate data. OneMobile can help secure the content of the company without affecting the person's privacy area. We support Windows, Android and iOS so your employees can use their favorite devices.